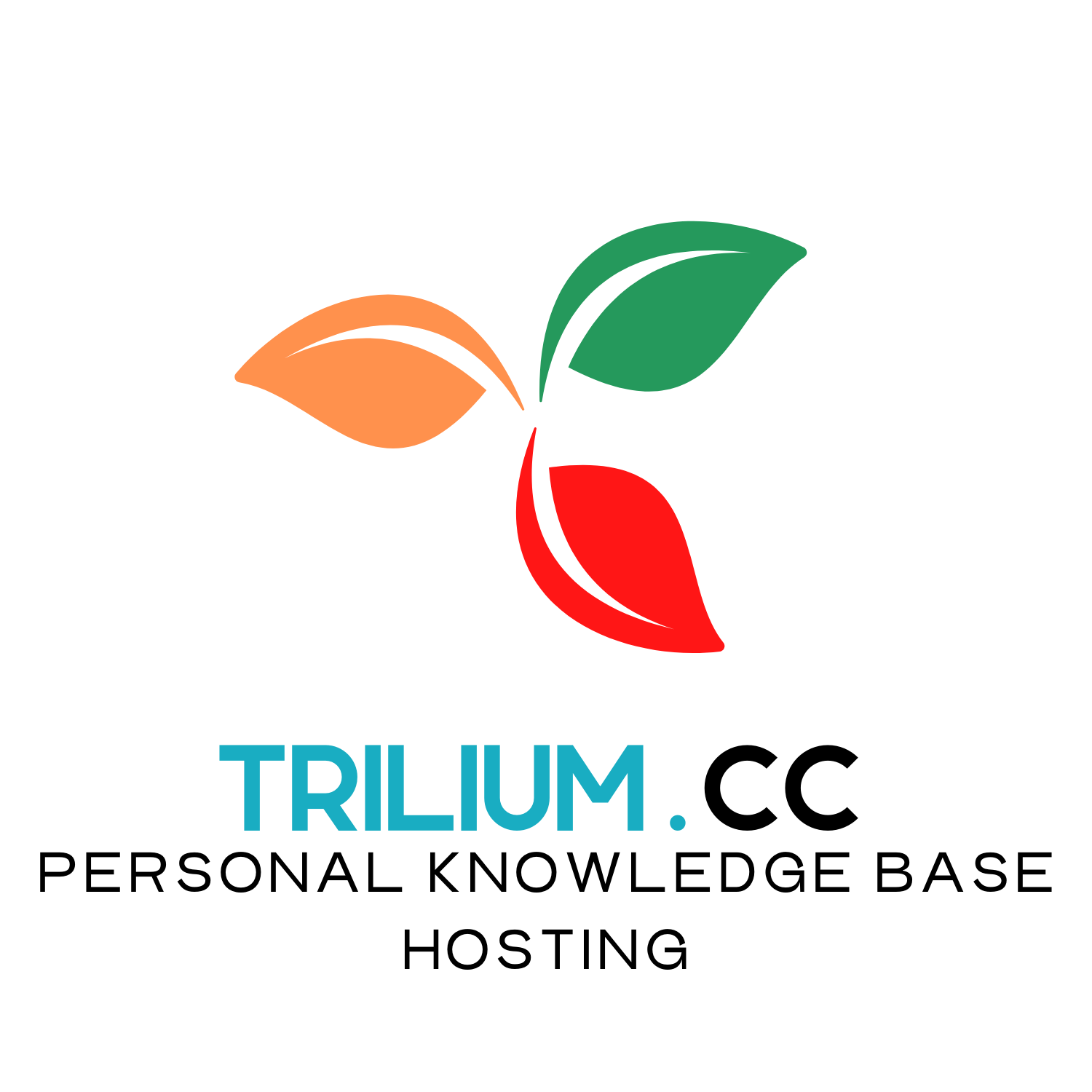 Enterprise Solutions
Are you interested in enterprise solutions? Do you want your employees to stay on top of their knowledge collected while on the job? Or perhaps you find that your students prefer a unified note-taking product to simplify their studies?
Here are some benefits to using Trilium.cc in an enterprise setting:
Single unified place for content to be shared - when notes are shared, they display as a regular website, that can be viewed without logging in
Users can upload images, files, and more in one convenient location
Trilium Notes enables efficient organization and retrieval of notes, making it useful for employees, students, and professors to categorize and find information.
Trilium Notes provides document management functionality, allowing users to attach files and keep research papers, lecture materials, and other documents organized.
Users can access and work on their notes offline and sync them across devices, ensuring accessibility and continuity in various environments.
Your data is kept 100% secure - in addition, end to end encryption can be enabled for your notes, meaning even the server cannot read your notes.
All features are available at the Enterprise level - there are never any tiers!
| Users | Monthly cost per user |
| --- | --- |
| 1-50 | $9.00 |
| 51-200 | $7.00 |
| 200+ | Contact for more details! |
Cost calculator
If you're interested, please contact enterprise@trilium.cc for a demo!